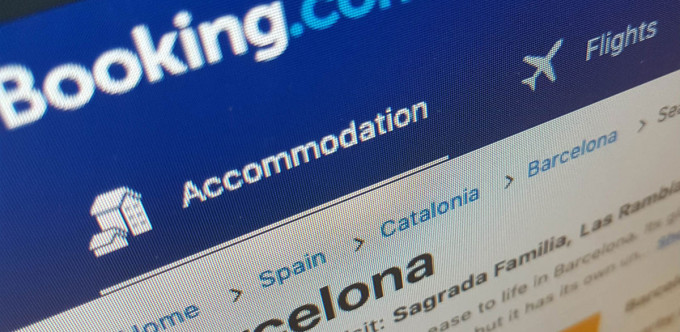 Booking.com - my warrior on the road !
Wednesday, January 20, 2021 11:56 AM by Jens
Hotel booking is all about getting the best deal on the best accomodation and not spending a lot of time booking it ! So why choose Booking.com ?
Great travel preparation tool, great prices and Booking.com honors loyalty !

I use Booking.com a lot in preparation of trips. Especially the map features comes in handy when you have an idea of where – geographically – you wanna stay in a city or area.


I find that the prices in 90% of all cases is the lowest – if I am in doubt I use Trivago, Skyscanner or Momondo to make a sanity check !

What I like about Booking.com is that they honors your loyalty. When you become a Genius member you get 10-15% off a lot of great hotels.





After just 2 bookings (in 2 years) you access level 1 in the genius program and get upto 10% off.

After 5 bookings (in 2 years) you get upto 15% off, sometimes free breakfast and sometimes free upgrades.





Genius membership will in other cases give you early check-in and late check-out.




I typically use the late checkout to make the the most of days where you move from one place to another. With the late checkout you can explore in the morning – go back to your hotel to relax and freshen up before you move on.



Booking.com - Site. The site – with genius discounts and free upgrades shown, as i am a frequent traveller - on Genius level 2 !


The Booking.com app is my buddy on the road.
The app has proven to be my inseparable buddy on the road.




I rarely book all my accommodations before I leave home. There should be room to make some changes to a trips itinerary.




The app is a warrior ! I have used it all over the world.




Even in remote places where you suddenly have to find accommodation – it just performs.




Getting you great prices – and maybe must importantly a selection of accommodations.




Obviously you need to be online to use it on the go - but in 2021 this is almost a given.



Getting a place to stay cheaper than on booking.com
As a professional within the travel industry I know the fees that booking.com charges the properties.




And yes – Booking.com is payed well.




You could argue that the properties get a very strong performance marketing for there bucks – so no need to feel sorry for them.




But you can use Booking.com to get your share !




Especially for last minute bookings – use the Booking.com site and app to find properties still available.




Go there (or call them) and negotiate a better price than on Booking.com.




You will properly not have a great deal of luck with the big chains – but small independent properties can easily see your value proposition.




Go give it a try – but remember to use Booking.com sometimes.




You still wanna support the guys at Booking.com for doing a great job, right !
DO YOU WANT TO KNOW MORE ..
Try the site and app yourself !
Its easy to start using Booking.com - sign up on there website or download the app from Google Play or Apples App-store.

Visit booking.com
adlink